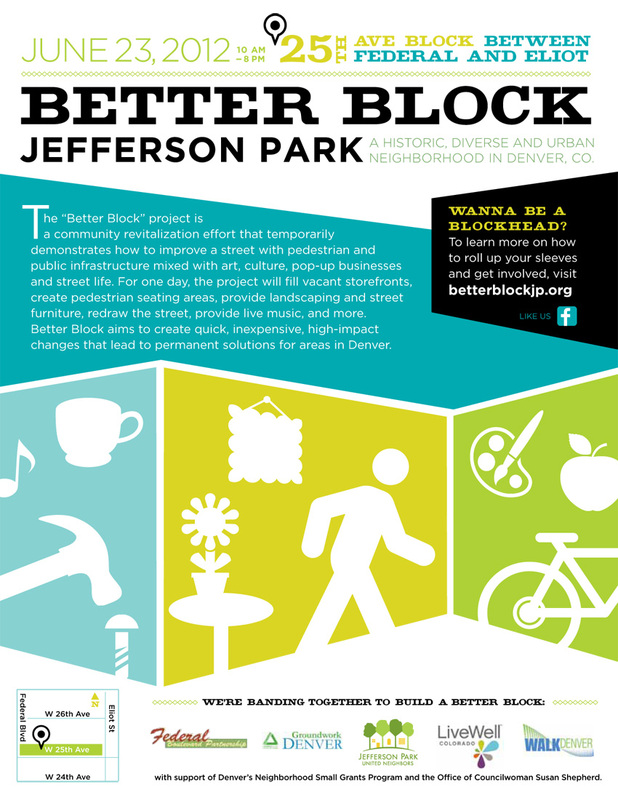 Better Block
projects have been popping up nation-wide and on June 23 my neighborhood will be joining the movement. By identifying underutilized commercial space with the potential to reinvigorate an urban neighborhood, Better Block projects transform one city block into active destinations.
Better Block Jefferson Park
will redraw the street, filling it with food vendors, a pop-up cafe, live music, public art, and local artisans.
The Object Shop will be providing street planters and furniture with the gracious donation of lumber from Sprung Construction. Many thanks to Gosia Kung, Cheryl Patrick, Brooke Bailey, and the lengthy list of neighbors - all donating their time and talent to put on this event.